Our Team
I take customer service very seriously. So does my staff. Together, we are committed to providing exceptional customer service to all of our clients.
If you need to schedule an appointment, make changes to your policy, submit a claim or request any other service, please let us know. We will respond promptly.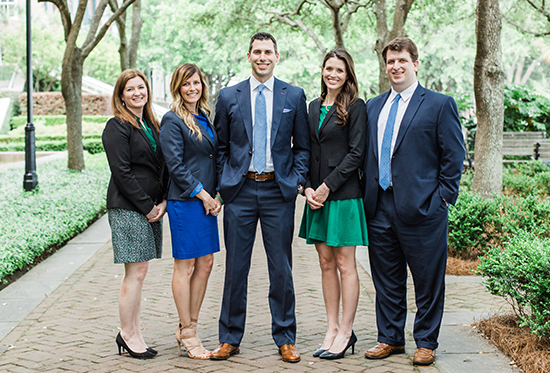 Left to right: Erica Beckert, McKensie Kanos, Chrys Kanos, Erin Michalewicz, Charlton Lafitte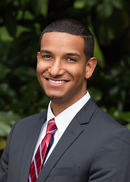 Carlos Abraham Irias II
Financial Planning Associate
Office 704-365-2014

Carlos joined the Worrell Network Office in March 2017 after having spent a year and a half working for a mutual fund firm. Carlos is a non-commissioned officer in the U.S. Air Force Reserve with over 7 years of service.  He considers himself a native Charlottean and is a proud alumnus of East Carolina University, where he met his lovely wife, Lisa.  In their spare time, they enjoy traveling and taking their daughter, Rachel, to various museums, concerts, and events.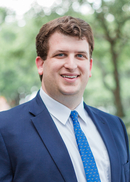 Charlton Melbourne LaFitte
Client Relations Director
Office 843-459-3096

Charlton joined Northwestern Mutual as the Client Relations Coordinator for the Charleston district in August of 2016. He is licensed in life insurance, disability insurance, and long-term care insurance. Charlton's primary duties are assisting existing clients and introducing them to new financial advisors to help meet their needs. He graduated from the College of Charleston in 2016, with a Bachelor of Arts in History. In his spare time, Charlton enjoys spending time with his wife, Jennifer, friends, and family, as well as being in the outdoors.
Derek Sferro
Technology Coach
Office 704-365-2014

Derek has the responsibility of developing the efficient use of technology and integrating the use of said technology into a financial representative's practice. This is accomplished through individual technology coaching, action plans, follow-up meetings and classroom training, where appropriate; all leading to enhanced processes and increased efficiency for our clients.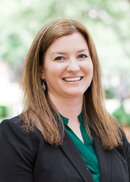 Erica C Beckert
Director of Operations
Office 843-459-3096

Erica was born and raised in the upstate of South Carolina and studied Psychology at Lander University. She has been a resident of Charleston since 2010 and loves the coastal life. Erica joined the Northwestern Mutual team in April of 2018 and assists with office administration, client relations, policy owner service, and administrative tasks. In her off time, she enjoys gardening and spending time with her husband CJ, two dogs, and two cats.
Erin Michalewicz
Director of Recruitment and Selection
Mobile 843-806-9359

Erin graduated from the College of Charleston in 2010 and has a background in Human Resources and Recruiting.  Erin currently oversees the search and selection of professionals in the Northwestern network for Coastal South Carolina.  Prior to returning to South Carolina, Erin oversaw recruiting for Northwestern's Florida-Gulf Coast offices.  When not on the recruiting trail, Erin enjoys visiting Charleston's beautiful beaches, cheering for the CofC Cougars and the Clemson Tigers, and participating as a member of The Junior League.
Maddison L Rogers
Director of Client Development
Office 843-459-3096

Maddison joined Northwestern Mutual in January 2019 as a Field Staff Intern. She is working towards her health and life insurance license. She is a graduate of College of Charleston where she received a degree in International Business and a minor in Asian Studies. As Director of Client Development, she supports financial representatives in many ways and helps them grow their client base. She is a South Carolina native, growing up in Lexington where she intensively studied ballet until college. When not at work, Maddison enjoys exercising, going to the beach and trying new restaurants in and around Charleston.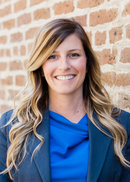 McKensie Moody Kanos
Director of Development
Mobile 704-661-2188

McKensie is Chrys' Director of Development and recently joined the team in March of 2018.  She has an extensive background in sales and business development in addition to her experience in education.  With those skills combined, McKensie focuses on the growth of advisors in our marketplace.  McKensie is an alumna of UNC Charlotte and is an active member of the Charleston community.  She and her husband, Chrys, just relocated to the Charleston area and reside in Mount Pleasant with their two dogs, Sallie and Saylor.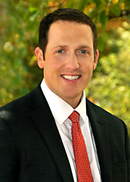 Thomas T Lawson, CFP®, ChFC®, CLU®
Financial Planning Associate
Office 704-365-2014

Thomas has been with Northwestern Mutual for five years and serves as a financial planning associate, delivering financial security to Chrys' clients by developing personalized financial plans based on clients' specific goals. Thomas works with Chrys to provide investment product solutions as part of a long-term strategy consistent with the goals outlined in the plan. Thomas holds Series 7, 9, 10 and 66 licenses and is fully licensed in life, health and disability insurance. Thomas is a North Carolina native and lives with his wife, Jodie, and daughter, Tinsley, in Charlotte, North Carolina.